Discover
Everything you need to know about Le Wagon Marseille
Dive deeper into our campus life in Marseille. Learn about our bootcamps and discover our alumni and campus' daily life!
Web Alumni | Isabelle Douin

Comment financer votre formation au Wagon ?

Demoday | Développement Web #1344
Our courses
Join our immersive bootcamps in Marseille
You will learn the most in-demand skills in weeks and land your dream job in tech!
Live classes
2 or 6 months
On site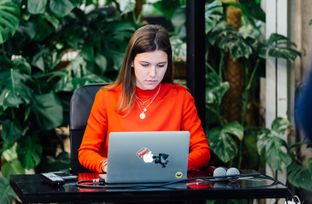 Web development
Learn to build web applications from scratch and land a job in software development.
Learn web development
Data science & AI
Analyze large datasets, build AI products and predictive models, and join a team of Data Scientists.
Learn data science & AI
All our bootcamps are certified by the French government and equivalent to a BAC +3/4


Events
Start your tech journey by attending a free workshop in Marseille
In addition to our courses, we host free workshops and entrepreneurial talks at our Marseille campus. Come down and meet us!
Financing
Do you need help with financing?
Understand your eligibility and learn how to finance your bootcamp.
Public funding - Get your bootcamp financed by government funding and subsidies.
Loans - Apply for a loan with one of our partners.
Scholarships - Benefit from social impact programs and discounts for underrepresented communities.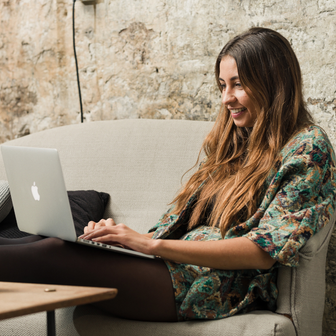 We can help you get financed through different options



Alumni
Get hired at top tech companies
Be ready to learn job-ready skills in a matter of weeks with our career change programs.
100+
countries with alumni presence
See what our Marseille graduates do now
Mathilde Clément

Directrice Artistique - UI Designer

Alix Tiran-Capello

Data Scientist

Marion Lambert

Développeuse Web Full Stack

Jean-Rémi Dessirier

Planning Analyst

Gaëtan Maillot

Data Scientist

Myriam Graïne

Fullstack Developer | Teacher Assistant | Senior Legal Counsel Intellectual Property

Sophie Xi

Head of Commercial Operations
Campus life
Take a look at our campus in Marseille
Meet the staff in Marseille
Why you should study in Marseille
The IF conditions rhyme so well with the Château d'If! Installed in the Babel Community of the old port, Le Wagon in Marseille offers you the opportunity to learn to code in the sun. Classified as "the most beautiful city in the world" by Time, Marseille is one of the must-see sites that you must visit at least once in your life. Popular neighborhoods rub shoulders with more upscale neighborhoods: in the blink of an eye, you go from the bustle of Noailles to the calm of Longchamp Park. Incomparable!
Present since 2015, Le Wagon in Marseille has trained more than 500 alumni. The team is passionate about education and their goal is to provide you with the best educational experience by helping you achieve your goals during and after training. Le Wagon Marseille also has a close-knit community that we continue to animate through talks, events and alumni evenings. A member of the Code4Marseille association, Le Wagon actively participates in the promotion of tech and digital within an innovative ecosystem.
Le Wagon Marseille is not only an intense learning experience, it is also a real human adventure! Throughout the training, the exchanges with the teaching team and the buddies are placed under the sign of trust, benevolence and nourish a real spirit of solidarity. Coming from different backgrounds, our learners form a close-knit batch where each member brings their expertise. 9 weeks... that's the time it takes to create beautiful memories and beautiful friendships!
More than a bootcamp.
Join a global tech network for life.
By choosing Le Wagon, you are joining a supportive community of alumni, teachers, tech recruiters. Benefit from life-long access to the course material, and to our network job offers.
1,500
tech experts and professors