Discover
Everything you need to know about Le Wagon Cologne
Dive deeper into our campus life in Cologne. Learn about our bootcamps and discover our alumni and campus' daily life!
How to join our bootcamps 100% free

Meet Noah - From politics to data in 9 weeks

FAQs: Securing your spot at Le Wagon
Our courses
Join our immersive bootcamps in Cologne
You will learn the most in-demand skills in weeks and land your dream job in tech!
Live classes
2 or 6 months
On site or Online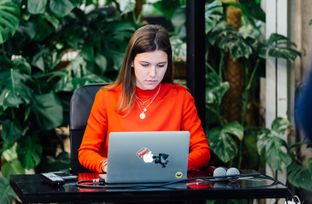 Web development
Learn to build web applications from scratch and land a job in software development.
Learn web development
Data science & AI
Analyze large datasets, build AI products and predictive models, and join a team of Data Scientists.
Learn data science & AI
Our bootcamps are state certified and recognized by the German government.
Events
Start your tech journey by attending a free workshop in Cologne
In addition to our courses, we host free workshops and entrepreneurial talks at our Cologne campus. Come down and meet us!
Financing
Do you need help with financing?
Understand your eligibility and learn how to finance your bootcamp.
Installment plan - Spread out your tuition payments.
Public funding - Get your bootcamp financed by government funding and subsidies.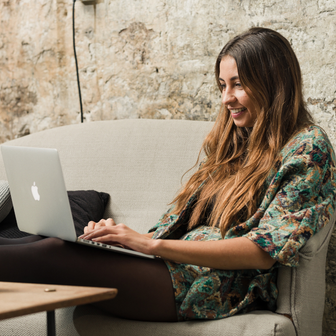 We can help you get financed through different options


Alumni
Get hired at top tech companies
Be ready to learn job-ready skills in a matter of weeks with our career change programs.
100+
countries with alumni presence
See what our Cologne graduates do now
Thomas Gerleve

Software Developer

Paula García de la Varga

Product Management Intern

Anna Waldorf

Junior Product Owner

Anja Greifenberg

Fullstack Developer

Marie Macnee

Data Scientist

Emily Martinek

Junior Developer

Oisín O'Doherty

Fullstack Developer

Charlotte de Belay

Data Analyst

Kevin Lee

Data Analyst and Engineer
Campus life
Take a look at our campus in Cologne
Meet the staff in Cologne
Why you should study in Cologne
In April 2022, Cologne was named the first Capital of Inclusion and Diversity by the European Commission. The City is home to a diverse population, with nearly half of its 1.1 million inhabitants able to trace their roots back to migrants, and 200 000+ residents now hailing from over 184 countries. Cologne is a founding member of the Rainbow Cities Network, and the city's 'Cologne's Perspectives 2030+' Strategy is ambitious and comprehensive in its approach to diversity and inclusion across all fields
Today, programmers exist in every industry and in every type of company. And they play an important role in the success of these! All companies today need programmers to function. For example, there are no computers, no websites, and no computer games without programmers. But that's not all: pretty much every business that has computers and runs programs needs programmers. Whether you want to create new innovations at a Cologne tech startup, Help small and medium-sized businesses meet the challenges of the digital world or climb the corporate ladder in a DAX corporation. The options are as colourful as the carnival revellers in Cologne. Whether you're a full-stack developer, backend developer, or product manager, you'll find something that fits your vision perfectly
With a large variety of initiatives, Cologne's startup ecosystem stands out from other cities in Western Europe. Cologne offers a number of funding opportunities for entrepreneurs and startups. Overall Cologne ranks sixth place for startups in Germany and there is an increased attraction for entrepreneurs to set up their startups in industries such as Education, Social & Leisure, Software, and Data.
More than a bootcamp.
Join a global tech network for life.
By choosing Le Wagon, you are joining a supportive community of alumni, teachers, tech recruiters. Benefit from life-long access to the course material, and to our network job offers.
1,500
tech experts and professors