Discover
Everything you need to know about Le Wagon Toulouse
Dive deeper into our campus life in Toulouse. Learn about our bootcamps and discover our alumni and campus' daily life!
Demo Day Web Dev - Batch #940 Paris

How to apply?

How to get fundings for your Bootcamp?
Our courses
Join our immersive bootcamps in Toulouse
You will learn the most in-demand skills in weeks and land your dream job in tech!
Live classes
2 or 6 months
On site or Online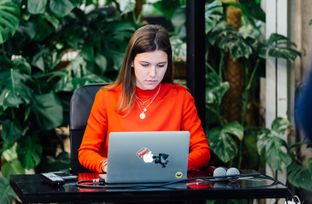 Web Development
Become a Software Developer and build web applications from database to user interface.
Learn Web Development
All our bootcamps are certified by the French government and equivalent to a BAC +3/4

Events
Start your tech journey by attending a free workshop in Toulouse
In addition to our courses, we host free evening workshops and entrepreneurial talks at our Toulouse campus. Come down and meet us!
Do you need help with financing?
Understand your eligibility and learn how to finance your bootcamp.
Installment plan - Spread out your tuition payments.
Public funding - Get your bootcamp financed by government funding and subsidies.
Loans - Apply for a loan with one of our partners.
Scholarships - Benefit from social impact programs and discounts for underrepresented communities.



Alumni
Get hired at top tech companies
Be ready to learn job-ready skills in a matter of weeks with our career change programs.
3 months
on average to find a job
See what our students do after their bootcamp in France
Cyril Aubry

Data Analyst

N26

Mathilde Clément

Artistic Director - UI Designer

Atrioom

Marion Lambert

Full Stack Web Developer

Voyage Privé

Sofia Giordano

Data Analyst

Klarna

Joseph Gulay

Ernst & Young

Victor Prigent

Co Founder

Matera

Louise Longle

Developer

Talentview

Nicolas Huyghe

Senior Data Analyst

ManoMano

Pier-Yves Hoorens

Developer

Yasmine Bouhaik

Software Engineer

Capgemini

Anne-Rita de Livonnière

Product Owner

Umi

Deva Sou

Data Scientist

CNRS

Pierre Deneuville

Product Owner

Betclic
Campus life
Take a look at our campus in Toulouse
Meet the staff in Toulouse
Why you should study in Toulouse
L'Etudiant ranked Toulouse the number 1 city for students in France in its 2022-2023 ranking - the 7th time since 2013 that La Ville Rose tops the list thanks to its dynamic job market and exciting student life.
Located in the sunny south of France and at the heart of the country's biggest aerospace hub, Toulouse is seeing an influx of investment in research and innovation like never before. The city is home to industrial giants like Airbus, Thales, Atos and GLS, but has also seen its startup environment skyrocket with newly created companies raising €350M in 2021, double the amount raised in 2020.
Our Toulouse team is passionate about education and every day is spent working towards one common aim: to give you the best learning and human experience you can get, and help you achieve your goals during and after the bootcamp. Do not hesitate to reach out for a chat about your project, your goals and what drives you!
More than a bootcamp.
Join a global tech network for life.
By choosing Le Wagon, you are joining a supportive community of alumni, teachers, tech recruiters. Benefit from life-long access to the course material, and to our network job offers.
1,500
tech experts and professors