Discover
Everything you need to know about Le Wagon Cape Town
Dive deeper into our campus life in Cape Town. Learn about our bootcamps and discover our alumni and campus' daily life!
Why join a coding bootcamp?

Le Wagon Cape Town Launch Party

Alumni stories: What's it like doing the Le Wagon 9-week bootcamp?
Our courses
Join our immersive bootcamps in Cape Town
You will learn the most in-demand skills in weeks and land your dream job in tech!
Live classes
2 or 6 months
On site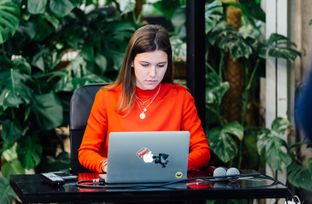 Web development
Learn to build web applications from scratch and land a job in software development.
Learn web development
Data science & AI
Analyze large datasets, build AI products and predictive models, and join a team of Data Scientists.
Learn data science & AI
Events
Start your tech journey by attending a free workshop in Cape Town
In addition to our courses, we host free workshops and entrepreneurial talks at our Cape Town campus. Come down and meet us!
Financing
Do you need help with financing?
Understand your eligibility and learn how to finance your bootcamp.
Installment plan - Spread out your tuition payments.
Loans - Apply for a loan with one of our partners.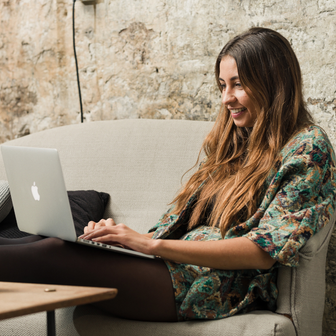 We can help you get financed through different options
Alumni
Get hired at top tech companies
Be ready to learn job-ready skills in a matter of weeks with our career change programs.
100+
countries with alumni presence
See what our Cape Town graduates do now
Tiago Clarenc

Account Strategist Retail Media

Lilian Bich

Product Manager

Thomas MacFarlaine

Software Developer

Christopher Scott

Civil Infrastructure Engineer

Mathieu Longé

Junior Software Engineer

Iris Van Dijken

Frontend Developer
Campus life
Take a look at our campus in Cape Town
Meet the staff in Cape Town
Why you should study in Cape Town
Cape Town is world famous for its raw beauty. The city surrounds Table Mountain, one of the seven natural wonders of the world. Stroll out of the city and into some of the most diverse ecosystems found globally. If the beach is more your thing, Cape Towns' got you covered. It's the place where two oceans meet and you'll find pristine beaches, world-class waves, and stunning tidal pools.
"Lekker" is a slang word for really nice. Cape Town is a highly diverse city with a unique and complex history. In general Capetonians are extremely welcoming and caring people. They will want you to enjoy the city as much as they do.
Cape Town boasts a thriving tech ecosystem, being the home of tech heavyweights such as Naspers, Takealot, Aerobotics, Clickatell, GetSmarter, Yoco and Sweepsouth, to name a few. The city which is home to almost two-thirds of all startups in South Africa, is not only a beautiful tourist destination but also has a flourishing startup ecosystem. Most startups located in cape town are tech-enabled and are solving the myriad of problems peculiar to the African continent.
The Cape Wine Region produces some of the world's best wines. This, along with the beauty and grandeur of the wine estates makes for an unforgettable experience. Cape Town is also the home of some of the world's best restaurants, cafes, and bars. Capetonians are all about diverse food, great coffee and hip bars.
More than a bootcamp.
Join a global tech network for life.
By choosing Le Wagon, you are joining a supportive community of alumni, teachers, tech recruiters. Benefit from life-long access to the course material, and to our network job offers.
1,500
tech experts and professors