Discover
Everything you need to know about Le Wagon Bordeaux
Dive deeper into our campus life in Bordeaux. Learn about our bootcamps and discover our alumni and campus' daily life!
Demo Day Web Development - Batch #733

How to get fundings for your Bootcamp ?

How to apply ?
Our courses
Join our immersive bootcamps in Bordeaux
You will learn the most in-demand skills in weeks and land your dream job in tech!
Live classes
2 or 6 months
On site or Online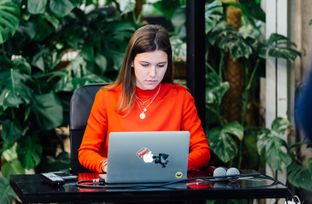 Web Development
Become a Software Developer and build web applications from database to user interface.
Learn Web Development
All our bootcamps are certified by the French government and equivalent to a BAC +3/4

Events
Start your tech journey by attending a free workshop in Bordeaux
In addition to our courses, we host free evening workshops and entrepreneurial talks at our Bordeaux campus. Come down and meet us!
Do you need help with financing?
Understand your eligibility and learn how to finance your bootcamp.
Installment plan - Spread out your tuition payments.
Public funding - Get your bootcamp financed by government funding and subsidies.
Loans - Apply for a loan with one of our partners.
Scholarships - Benefit from social impact programs and discounts for underrepresented communities.





Alumni
Get hired at top tech companies
Be ready to learn job-ready skills in a matter of weeks with our career change programs.
3 months
on average to find a job
See what our students do after their bootcamp in Bordeaux
Deva Sou

Data Scientist

CNRS

Cyril Aubry

Data Analyst

N26

Arnaud Bouffard

Senior Consultant

GEFCO

Pierre Deneuville

Product Owner

Betclic

Sofia Giordano

Data Analyst

Klarna

Nicolas Huyghe

Senior Data Analyst

Mano Mano

Joseph Gulay

Data Analyst

Ernst & Young

Nicolas Huyghe

Senior Data Analyst

ManoMano

Lisa Nguyen

Data Analyst

Botify

Jocelyn Romero

Finance Tech Ops

Alan Mutuelle

Guillaume Alleon

Senior Data Scientist Consultant

Aqsone
Campus life
Take a look at our campus in Bordeaux
Meet the staff in Bordeaux
Why you should study in Bordeaux
Lonely Planet named Bordeaux the world's trendiest city to travel to in 2017. It's an hour from surf spots, and unsurprisingly well-known for its wine-related activities.
Bordeaux is the city with the highest growth of jobs in the tech industry in France. With exponential growth in the digital space, the tech ecosystem counts big companies such as Ubisoft, Betclic, OVH, Cdiscount and lots of startups raising more and more money (+110% in 2019).
Our Bordeaux team members are all passionate about education. They have one common aim: to give you the best learning and human experience you can get, and help you achieve your goals during and after the bootcamp.
More than a bootcamp.
Join a global tech network for life.
By choosing Le Wagon, you are joining a supportive community of alumni, teachers, tech recruiters. Benefit from life-long access to the course material, and to our network job offers.
1,500
tech experts and professors