Discover
Everything you need to know about Le Wagon Montreal
Dive deeper into our campus life in Montreal. Learn about our bootcamps and discover our alumni and campus' daily life!
Meet Rose, Front-End Developer at GoTo

Watch our last Demo Day to find out what our students are capable of

When top tech companies meet our talented alumni at Career Day
Our courses
Join our immersive bootcamps in Montreal
You will learn the most in-demand skills in weeks and land your dream job in tech!
Live classes
2 or 6 months
On site or Online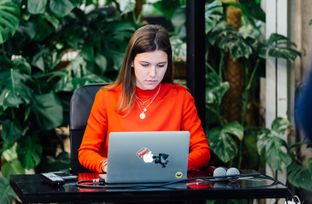 Web development
Learn to build web applications from scratch and land a job in software development.
Learn web development
Data science & AI
Analyze large datasets, build AI products and predictive models, and join a team of Data Scientists.
Learn data science & AI
Events
Start your tech journey by attending a free workshop in Montreal
In addition to our courses, we host free workshops and entrepreneurial talks at our Montreal campus. Come down and meet us!
Financing
Do you need help with financing?
Understand your eligibility and learn how to finance your bootcamp.
Installment plan - Spread out your tuition payments.
Public funding - Get your bootcamp financed by government funding and subsidies.
Loans - Apply for a loan with one of our partners.
Scholarships - Benefit from social impact programs and discounts for underrepresented communities.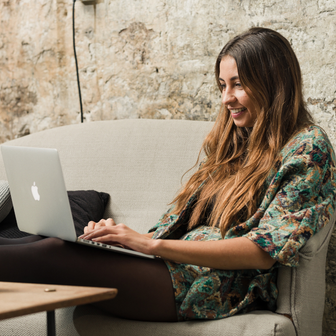 We can help you get financed through different options



Alumni
Get hired at top tech companies
Be ready to learn job-ready skills in a matter of weeks with our career change programs.
100+
countries with alumni presence
See what our Montreal graduates do now
Samuel Rasetti

Data Analyst

Robyn Korolnek

Data Analyst

Anne-Marie Nault

Full-Stack Developer

Thomas Baumann

Full Stack Developer

Ulysse Piediscalzi

Data Engineer

Alain Rusnov

Web Developer

Antoine Nehme

Business Data Analyst

Umberto Najar

Senior Product Owner CRM

Camille Villard

Engineering Manager

Poyan Ng

Software Developer

Claire Dupont

Technical Product Manager

Rose Grondin

Front-End Developer

Romuald Gaboriau

Front End Web Developer

Richard Jarram

Full-Stack Developer

Sofia Alvarez

Full-Stack Developer

Wafa Benzaoui

Computer Vision Engineer

Luis Paredes

Data Analyst

Sarah Cameron-Pesant

Advanced Research Computing Analyst

Baptiste Auffeuvre

Full Stack Developer

Florian Guillou

Web Developer - Full stack

Winnie Zhao

Full Stack Developer

Marving Moreton

Full Stack Developer
Campus life
Take a look at our campus in Montreal
Meet the staff in Montreal
Why you should study in Montreal
Montreal has a very active startup community and has seen incredible growth in the tech sector. This was made possible thanks to a unique business environment where startups, incubators, accelerators, venture capitalists, and government bodies are able to collaborate. A lot of innovative tech companies have their headquarters, and teams of developers in our campus area.
In Montreal, no matter where you're from, you feel at home. The city is recognized as one of the world's most welcoming cities for students and is distinguished by its unique multicultural openness. Our campus is located in the heart of Mile-End, one of the hippest neighbourhood in Montreal.
There are so many festivals and cultural activities in Montreal, you'll never get bored! Montreal is even home to the coldest music festival in the world: Igloofest!
The city is full of green spaces where you can gather with friends and enjoy the nice weather in Summer 🩴 and fun activities in Winter ⛸️. No matter the season, the bike-lane network is one of the best in North America. You can get anywhere biking in the city.
More than a bootcamp.
Join a global tech network for life.
By choosing Le Wagon, you are joining a supportive community of alumni, teachers, tech recruiters. Benefit from life-long access to the course material, and to our network job offers.
1,500
tech experts and professors