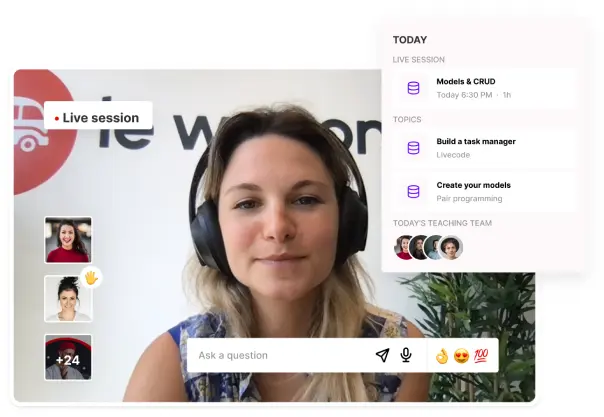 Online learning
re-imagined
Flexible, transformative training. One click away.
Online does not mean alone! Get real-time support through live video chats with your instructors.

Fast-track your learning by developing real-life projects in teams and get your first portfolio ready!

Meet our international alumni and hiring partners network and make strong connections in tech.
Our courses
Join our immersive Online bootcamps
Learn the most in-demand skills to enhance your career or land your dream job in tech.
23,000 graduates
93% employment rate
~3 months to find a job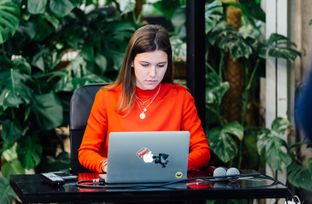 Web development
Learn to build web applications from scratch and land a job in software development.
Learn web development
Data science & AI
Analyze large datasets, build AI products and predictive models, and join a team of Data Scientists.
Learn data science & AI
Discover our thriving community and online learning ecosystem.
Connect with like-minded individuals from around the world - enjoy the ride, build your community, and fast track your career!
Your favourite things about Le Wagon Online

Start your tech career with Le Wagon Online

Online learning re-imagined
Do you need help with financing?
Understand your eligibility and learn how to finance your bootcamp.
Installment plan - Spread out your tuition payments.
Public funding - Get your bootcamp financed by government funding and subsidies.
Loans - Apply for a loan with one of our partners.
Scholarships - Benefit from social impact programs and discounts for underrepresented communities.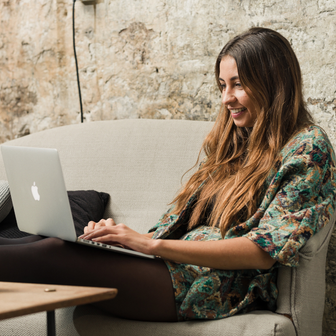 Our alumni join the best tech companies in the world
Land your dream job anywhere across the globe. Our online career services guide and support you at the end of your bootcamp.
Our alumni landed their dream jobs.
Are you next?
Manrika Malka

FullStack Developer

Rokas Augūnas

Software Engineer

Grace Cao

Product Analyst

Mederic Mesle

Software Engineer

Jack Holdsworth

Frontend Engineer

Will Valentine

Client Delivery Analyst

Julio Quintana

Co-Founder & CTO

Tatjana Hoesch

Co-Founder

Chris Westerman

Director of Business Intelligence

Daniel Marron

Data Scientist

Sofia Giordano

Data Analyst

Joseph Gulay

Data Analyst

Nicolas Huyghe

Senior Data Analyst

Christian Spies

Product Owner

Mariana Olivares

Junior Sales Business Analyst
F.A.Q
The Flex part-time bootcamp is a 24-week programme, which requires students to commit to minimum of 16 hours of study per week on evenings or weekends. It includes 3 hours of scheduled live sessions & 13 hours of 1:1 supported practice, peer-to-peer learning, recorded content & personal study. Flex part-time is designed to be studied online, from either the comfort of your home, or in a suitable remote environment.


Here's a brief summary of how you will learn:


Recorded lectures - Keep up the pace and find a time that suits you to watch the weekly lectures & complete your quizzes before you start the next topic in the upcoming live sessions. accessible on our Learning Platform 24/7
Helpdesk - Our teaching support team is available to jump on a call and help you debug your issue face-to-face in the evenings (weekdays) & on Saturdays!
On-demand TA support - reach out to your teaching assistants out of hours, via Slack, and get answers to your specific questions 24/7.
Live sessions - Choose your two preferred live learning sessions each week, on selected weekday evenings or Saturday afternoons.
Pair-programming - team up with your classmates & work together to solve practical challenges & reinforce the learning you've built up so far on the course.


The bootcamp has been designed to fit around a full-time job or other personal commitments. It's perfect for students who want to have more options when it comes to choosing their study schedule.


The overview of sessions and their timings is available
here.
Le Wagon fulfils the exact same mission everywhere whether you study online or in-person.
 
The curriculum is the same, alongside all of the course materials, lectures and exercises. Teachers and teaching assistants are hired and trained in the same way all around the globe, and all students have access to our global community and post-bootcamp careers services.

Here are some of the key benefits of our online bootcamps:
Learn from anywhere in the world, in your preferred time zone and language.
Access live online support from our teachers throughout the day and partake in interactive peer-to-peer learning with your online classmates.
Learn how to collaborate remotely on projects using a variety of online tools, just like in a real software engineering or data science team.
Become a part of an international online community of over 21,000 global alumni.


Want to know more?


Funding options are available for many of our online students, depending on your country of residence and any eligibility criteria to obtain funding support within that country.
To find out, simply select your country of residence on our
financing page
to discover what options are available to you. 
If you have more than one option, during your admissions interview we will help you to choose the best option available for you.
If you're unsure, feel free to reach out by email to our admissions team at
online@lewagon.org
to learn more about local funding options in your country.
Our online student community comes from a range of different backgrounds, both professionally and personally. As the course is fully online, our cohorts typically have a wider range of student nationalities than our in-person bootcamps, meaning the Online Bootcamp is a great way to connect with like-minded individuals from around the world. Plus it never hurts to get to know some fellow students living somewhere you might like to go and visit!
After you join the course, you'll be welcomed into our Le Wagon Slack server with over 21,000 current students & alumni. This is where you will interact with Le Wagoners from around the world and discuss a variety of professional topics, helpful threads and shared interests; allowing you to become fully immersed in our global community from the moment you join!
In short, the answer is yes! You simply need to ensure that you're studying in a location where you have a good, stable internet connection. We also highly recommend that you join a course in a location as near as possible to the time zone you will be studying in.

If you're unable to locate a Le Wagon Online course available in your region just yet, be sure to still reach out to us; as there's a good chance we'll be opening up a course nearby soon!
More than a bootcamp.
Join a global tech network for life.
By choosing Le Wagon, you are joining a supportive community of alumni, teachers, tech recruiters. Benefit from life-long access to the course material, and to our network job offers.
1,500
tech experts and professors
Have questions?
Choose the right course for you
Explore your financing options
Preview our learning platform
Book a free call with our advisor