Discover
Everything you need to know about Le Wagon Sydney
Dive deeper into our campus life in Sydney. Learn about our bootcamps and discover our alumni and campus' daily life!
Check out our Demo Day Web Development Batch #787

Explore Henry's Story: From Banking to Application Development

Discover Sarah's Story: From Neuroscience to Data Science
Our courses
Join our immersive bootcamps in Sydney
You will learn the most in-demand skills in weeks and land your dream job in tech!
Live classes
2 or 6 months
On site or Online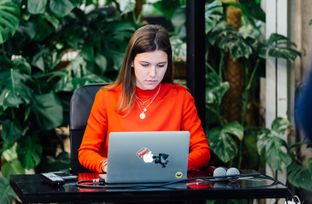 Web Development
Learn to build web applications from scratch and land a job in software development.
Learn Web Development
Events
Start your tech journey by attending a free workshop in Sydney
In addition to our courses, we host free evening workshops and entrepreneurial talks at our Sydney campus. Come down and meet us!
Do you need help with financing?
Understand your eligibility and learn how to finance your bootcamp.
Installment plan - Spread out your tuition payments.
Scholarships - Benefit from social impact programs and discounts for underrepresented communities.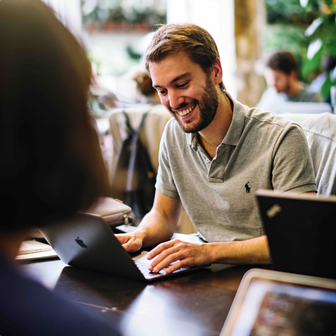 Alumni
Get hired at top tech companies
Be ready to learn job-ready skills in a matter of weeks with our career change programs.
3 months
on average to find a job
See what our students do after their bootcamp in Sydney
Sofia Giodano

Data Analyst

Klarna

Sarah Hunt

Data Scientist

David Jones

Tiffany Duong

Junior Software Developer

Marketplacer

Mariya Rose Panikulam

Developer

AKQA

Mathieu Deiber

Data Analyst

HIF Australia

Abdullah Anwar

Technology Consultant

ASG Group

Joseph Gulay

Data Analyst

Ernst & Young

Thomas Temple

JavaScript Software Developer

Hall & Wilcox

Amanda Paranamana

Software Engineer

DigIO

Mathieu Longé

Junior Software Engineer

99designs
Campus life
Take a look at our campus in Sydney
Why you should study in Sydney
NSW is Australia's most innovative state with a strong culture of entrepreneurship. The state is the startup capital of Australia, home to almost 50% of all startups, and Sydney is the 2nd highest ranked city in the Asia–Pacific region for innovation.
Sydney is the highest ranked capital city in Australia for quality of life and the only Australian city in the top 10 most attractive cities for the global workforce. Enjoy a sunny day at the beach, explore the surrounding nature or discover the vibrant cultural life the city has to offer!
The NSW Government is investing close to $50 million to kick-start the Tech Central project to create 25,000 square metres of affordable space for start-ups and scale-ups over the next five years around Central station. The state Government is committed to creating the biggest technology hub of its kind in Australia, with a stated long-term goal of creating 25,000 innovation jobs and encourage new students to focus on STEM and life sciences studies.
You live outside Australia and would love to visit the country while learning new valuable skills? Le Wagon's 9-weeks bootcamp allows you to plan a study and holiday short term stay in Australia, travelling on a free Tourist Visa!
More than a bootcamp.
Join a global tech network for life.
By choosing Le Wagon, you are joining a supportive community of alumni, teachers, tech recruiters. Benefit from life-long access to the course material, and to our network job offers.
1,500
tech experts and professors