Discover
Everything you need to know about Le Wagon Mexico
Dive deeper into our campus life in Mexico. Learn about our bootcamps and discover our alumni and campus' daily life!
Tech + Culture experience: Learn to code in México City!

A day at Le Wagon Mexico

The world needs more developers
Our courses
Join our immersive bootcamps in Mexico
You will learn the most in-demand skills in weeks and land your dream job in tech!
Live classes
2 or 6 months
On site or Online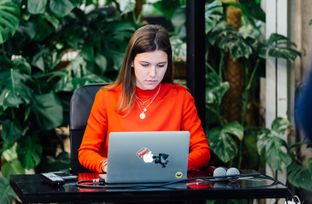 Web Development
Learn to build web applications from scratch and land a job in software development.
Learn Web Development
Data Science & AI
Analyze large datasets, build AI products and predictive models, and join a team of Data Scientists.
Learn Data Science & AI
Events
Start your tech journey by attending a free workshop in Mexico
In addition to our courses, we host free evening workshops and entrepreneurial talks at our Mexico campus. Come down and meet us!
What payment plans do we offer?
Understand your eligibility and learn how to finance your bootcamp.
Installment plan - Spread out your tuition payments.
Loans - Apply for a loan with one of our partners.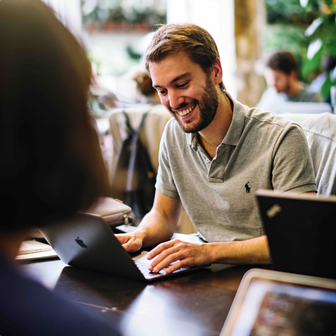 Alumni
Get hired at top tech companies
Be ready to learn job-ready skills in a matter of weeks with our career change programs.
3 months
on average to find a job
See what our students do after their bootcamp in Mexico
Magdalena Vera

Data Analyst

Expeditures

Ignacio Alonso

Software engineer

Everly Health

Rex Elardo

Entrepreneur, Data Scientist, Freelancer

Topflight Apps

Agathe Laburthe-Tolra

from Digital Mkt to Full-stack Developer

Carbo

Pedro Ramírez

Frontend Engineer

Snapchat

Jolie Adam

Product Manager

Minerva
Campus life
Take a look at our campus in Mexico
Why you should study in Mexico
Our campus is located in the heart of Roma Norte, an area that connect with many places and communities in Mexico City. Foreigner or Mexican you will experience many cultures in just one city. Also you be able to enjoy the huge variety of gastronomy, bars, dancing clubs and for sure, the best tacos
There're so much things to do in Mexico City, from cultural and traditional activities as: Visit Teotihuacan Pyramids, going to Lucha libre (wrestling), partying in a boat in Xochimilco's Lake to many free outdoors and indoors activities, bars and more than 1,170 museums in the city
With an strategic location, a big market size and language, Mexico has been a place of inspiration and growth for many entrepreneurs.
More than a bootcamp.
Join a global tech network for life.
By choosing Le Wagon, you are joining a supportive community of alumni, teachers, tech recruiters. Benefit from life-long access to the course material, and to our network job offers.
1,500
tech experts and professors