Discover
Everything you need to know about Le Wagon Lille
Dive deeper into our campus life in Lille. Learn about our bootcamps and discover our alumni and campus' daily life!
How to finance your bootcamp at Le Wagon ?

Alumni Story - Victor Prigent, Co-founder & CPO at Matera

How to apply at Le Wagon Lille ?
Our courses
Join our immersive bootcamps in Lille
You will learn the most in-demand skills in weeks and land your dream job in tech!
Live classes
2 or 6 months
On site or Online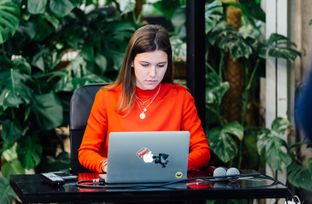 Web Development
Become a Software Developer and build web applications from database to user interface.
Learn Web Development
All our bootcamps are certified by the French government and equivalent to a BAC +3/4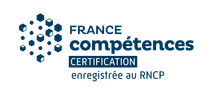 Events
Start your tech journey by attending a free workshop in Lille
In addition to our courses, we host free evening workshops and entrepreneurial talks at our Lille campus. Come down and meet us!
Do you need help with financing?
Understand your eligibility and learn how to finance your bootcamp.
Installment plan - Spread out your tuition payments.
Public funding - Get your bootcamp financed by government funding and subsidies.
Loans - Apply for a loan with one of our partners.
Scholarships - Benefit from social impact programs and discounts for underrepresented communities.




Alumni
Get hired at top tech companies
Be ready to learn job-ready skills in a matter of weeks with our career change programs.
3 months
on average to find a job
See what our students do after their bootcamp in Lille
Cyril Aubry

Data Analyst

N26

Yassine Allaouna

Product Owner

WOOP

Sofia Giordano

Data Analyst

Klarna

Victor Prigent

Co Founder

Matera

Joseph Gulay

Data Analyst

Ernst & Young

Thomas Dugué

E-commerce Consultant

Amazon

Louise Longle

Developer

Talentview

Nicolas Huyghe

Senior Data Analyst

ManoMano

Pierre-Yves Hoorens

Developer

Yasmine Bouhaik

Software Engineer

Capgemini

Cyril Aubry

Jr. Data Analyst

N26
Campus life
Take a look at our campus in Lille
Why you should study in Lille
Our Lille team members are all passionate about education. They have one common aim: to give you the best learning experience you can get, and help you achieve your goals during and after the course.
Learning to code at Le Wagon Lille campus means actively participating in the development of technology and digital technology within EuraTechnologies, an innovative ecosystem, a centre of excellence and incubator hosting more than 300 digital companies !
Life in Lille is full of history, culture and great food. The city has some fantastic restaurants, many of which borrow inspiration from both the French and Belgium cuisines of the region.
More than a bootcamp.
Join a global tech network for life.
By choosing Le Wagon, you are joining a supportive community of alumni, teachers, tech recruiters. Benefit from life-long access to the course material, and to our network job offers.
1,500
tech experts and professors