Discover
Everything you need to know about Le Wagon Nantes
Dive deeper into our campus life in Nantes. Learn about our bootcamps and discover our alumni and campus' daily life!
A day at Le Wagon

Demoday - Batch #789 & #797

Florent's new professional life
Our courses
Join our immersive bootcamps in Nantes
You will learn the most in-demand skills in weeks and land your dream job in tech!
Live classes
2 or 6 months
On site or Online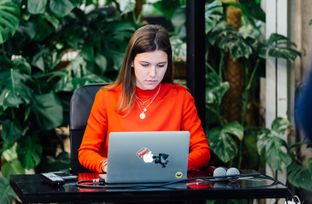 Web Development
Become a Software Developer and build web applications from database to user interface.
Learn Web Development
All our bootcamps are certified by the French government and equivalent to a BAC +3/4

Events
Start your tech journey by attending a free workshop in Nantes
In addition to our courses, we host free evening workshops and entrepreneurial talks at our Nantes campus. Come down and meet us!
Do you need help with financing?
Understand your eligibility and learn how to finance your bootcamp.
Installment plan - Spread out your tuition payments.
Public funding - Get your bootcamp financed by government funding and subsidies.
Loans - Apply for a loan with one of our partners.
Scholarships - Benefit from social impact programs and discounts for underrepresented communities.





Alumni
Get hired at top tech companies
Be ready to learn job-ready skills in a matter of weeks with our career change programs.
3 months
on average to find a job
See what our students do after their bootcamp in Nantes
Timothee Filhol

Junior Data scientist

Biofourmis

Louis Duquennoy

Developer

Ekohe

Cyril Aubry

Data Analyst

N26

Mélanie Rat

Developer

Cap Sens

Josselin Grouas

Data/IA Manager Consultant

IBM

Sofia Giordano

Data Analyst

Klarna

Joseph Gulay

Data Analyst

Ernst & Young

Charles Morand

Developer front-end

Alten

Léo Baudinet

Product Data Analyst

Contentsquare

Chloé Roux

Software Engineer

Teads

Christophe Ridarch

Developer

Ta Nou

Nicolas Huyghe

Senior Data Analyst

ManoMano
Campus life
Take a look at our campus in Nantes
Why you should study in Nantes
The Voyage à Nantes, the Machines de l'Ile or the Heron Tree project are artistic initiatives that make Nantes a great city to live in!
Nantes, awarded by the French Tech Capital label, is known for its digital ecosystem, which is rich in events, training courses, incubators and startup acceleration structures... More and more software publishers and digital services companies are developing or setting up operations here, such as Doctolib, Gens de Confiance and Lydia.
Nantes offers many walks and bike rides along its three rivers (Sèvre, Loire, Erdre). The city also has many parks and green spaces allowing young and old to breathe in the fresh air.
More than a bootcamp.
Join a global tech network for life.
By choosing Le Wagon, you are joining a supportive community of alumni, teachers, tech recruiters. Benefit from life-long access to the course material, and to our network job offers.
1,500
tech experts and professors