Discover Le wagon experience
Everything you need to know about Le Wagon Rio de Janeiro
Dive deeper into our campus life in Rio de Janeiro. Learn about our bootcamps and our admission process, discover our alumni and campus's daily life!
Le Wagon in GloboNews

Le Wagon in 6 minutes

Explore Rio on the weekends!

Le Wagon as told by Alumni

Everything you need to know on Digital Nomad Visa for Brazil
Our courses
Join our immersive bootcamps in Rio de Janeiro
You will learn the most in-demand skills in weeks and land your dream job in tech! We offer both classes in English or Portuguese.
Live classes
2 or 6 months
On site or Online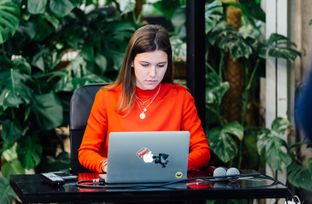 Web development
Learn to build web applications from scratch and land a job in software development.
Learn web development
Data science & AI
Analyze large datasets, build AI products and predictive models, and join a team of Data Scientists.
Learn data science & AI
Events
Start your tech journey by attending
a free workshop

in Rio de Janeiro

In addition to our courses, we host free evening workshops and entrepreneurial talks at our Rio de Janeiro campus or online. Come meet us!
Do you need help with financing?
Understand your eligibility and learn how to finance your bootcamp.
Installment plan - Spread out your tuition payments.
Loans - Apply for a loan with one of our partners.
Scholarships - Benefit from social impact programs and discounts for underrepresented communities.
Income Share Agreement (ISA) - Study now and repay only once you land a job.
Alumni
Get hired at
top tech

companies
Le wagon network counts the most successful tech companies in, that loves our Le Wagon alumni for the job-ready skills they get from our courses.
3 months
on average to find a job
What they do
after

their bootcamp in Rio de Janeiro
Leonardo Conti

Software Engineer

Luizalabs

Anyelle Queiroz

Data Scientist

Ford Company

Bruno Johnson

Cofounder & COO

Revelo

Jonathan Harris

Business Analyst

Nubank

Bruno Prates

Data Analyst

Beep Saude

Pierre Rozé

Cofounder & CTO

Piktiz

Gustavo Neiva

Software Engineer

Globo

Daniel Marinescu

Senior Technical Data Quality Analyst

MyFitnessPal

Diogo Perin

Design Manager

Booking.com

Bruno Velasquez

Data Scientist

Dunnhumby

Madalena Pessanha

Product Manager

IdeaFoster

Eduardo Scovino

Senior Data Analyst

Pravaler

Beto Caffaro

Analytics Manager

3778

Cícero Vargas

Data Analyst

ABC de Itaperuna
Campus life
Take a look at our campus in Rio de Janeiro
Meet the staff in Rio de Janeiro
Why you should study in Rio de Janeiro
Le Wagon has graduated over 1000 students in Brazil since 2016. Our students became developers, data scientists, entrepreneurs, freelancers - and more! They are working with Nubank, XP, Loft, iFood, and many other unicorn companies. In Brazil, we are very proud of the strong community we built here. Every Friday, it's happy hour at the school! Former students mix and mingle with the current ones, teachers join the fun, and other tech communities are invited to the party... Even though we pride ourselves in the numerous formal networking events we organize... there's still nothing more efficient than our Friday's get-together on the rooftop!
Are you ready? For the first time ever, the biggest worldwide tech event will be hosted outside of Europe... direction, Rio de Janeiro 🌴 Brazil is not only recognized as the unicorn factory of Latin America, but also the land of the digital nomads, social entrepreneurs, creators, and developers, working together from the "Cidade Maravilhosa" ☀️
Good news! Do you want to spend a year or two, working remotely from Brazil? It's possible since March 2022 - Brazil is now encouraging talents from all of the world to come explore their country... while on a long-term visa! Check our blog posts to find a full tutorial on how to qualify an apply for it.
Have you ever heard of a city on the beach, surrounded by splendid mountains, gathered around a beautiful lake, and well-known for its rich culture? Nature 🌴 There's too much to choose from during the weekend! Surf the waves of Arpoador, climb the Sugarloaf, bike around the lake, play soccer on the beach, swim, paddle, hike, jump, run... with an average of 25 degrees Celsius all year round, it's the ideal place to enjoy the outdoors! Party 🥳 What else would you expect from the city of Carnival? Whether you're a fan of bossa nova, Brazilian funk, or techno - you'll find your scene in Rio! Food, music, culture 🎭 Explore the historical center, dance samba, have a Brazilian barbecue, join a Carnival block... The Brazilian culture is rich, diverse, and endless... Brazilians love to showcase the best of their city!
Le Wagon is one of the best coding bootcamp in the world and now available in the State of Rio de Janeiro. Learn a programming language right from the middle of the marvellous surroundings of Ipanema. There are many ways to become a fullstack developer, but not that many so close to the beach.
Our Web Development course covers everything you need to understand how software works, from back end logic, to database management (SQL) and front end. We teach in a very "hands on" method where 80% of your time, you'll be writing code (and debugging...). Our Data Science course will help you understand the engineer part of Data, not only will you become better at manipulating data (in python) and making stunning vizualizations, but you'll be confronted to the possibilites of playing with Machine Learning and Deep Learning engines. And we teach how to put them in production. It is very much a course teaching you how to make, not how to sound smart :) (even if we hope you may sound smarter afterwards...)
Le Wagon Web Development bootcamp has always been designed for beginners (motivated beginners!). We won't presuppose that you have any background in technology. 95% of our students never opened a code editor before joining le wagon. And we trained 17000 students all around the world and counting...
More than a bootcamp.
Join a global tech
network for life.
By choosing Le Wagon, you are joining a supportive community of alumni, teachers, tech recruiters. Benefit from life-long access to the course material, and to our network job offers.
1,500
tech experts and professors