Discover
Everything you need to know about Le Wagon Porto
Dive deeper into our campus life in Porto. Learn about our bootcamps and discover our alumni and campus' daily life!
Why join Le Wagon Porto

What can you build in 9 weeks

Campus Launch Party
Our courses
Join our immersive bootcamps in Porto
You will learn the most in-demand skills in weeks and land your dream job in tech!
Live classes
2 or 6 months
On site or Online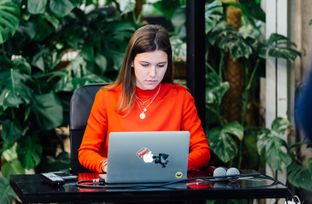 Web Development
Learn to build web applications from scratch and land a job in software development.
Learn Web Development
Data Science & AI
Analyze large datasets, build AI products and predictive models, and join a team of Data Scientists.
Learn Data Science & AI
Events
Start your tech journey by attending a free workshop in Porto
In addition to our courses, we host free evening workshops and entrepreneurial talks at our Porto campus. Come down and meet us!
Do you need help with financing?
Understand your eligibility and learn how to finance your bootcamp.
Installment plan - Spread out your tuition payments.
Scholarships - Benefit from social impact programs and discounts for underrepresented communities.
Income Share Agreement (ISA) - Study now and repay only once you land a job.



Alumni
Get hired at top tech companies
Be ready to learn job-ready skills in a matter of weeks with our career changing programs.
3 months
on average to find a job
See what our students do after their bootcamp
José Freitas

Data Analyst

PwC

Gonçalo Pinto

Back-end Engineer

Kitch

Anaísa Silva

Data Scientist

Capgemini Engineering

Beatriz Barroso

CTO

Goparity

Susanna Pezzini

Full-stack Developer

Gaspard+Bruno

André Sardinha

Associate Web Developer

PwC

Jorge Guimarães

Backend Software Engineer

ITGest

Frederico Matias

Product Manager

Tripwix
Campus life
Take a look at our campus in Porto
Why you should study in Porto
Living abroad and immersing yourself in a new community has its challenges. According to NomadList, the world's largest community for Digital Nomads, Porto is ranked as the #3 of the best places to live in, having previously occupied the #2 position for a long time. With great English proficiency and what some say are some of the friendliest locals ever, as well as a ton of international communities in the city and an ever-growing expat influx, Porto is super friendly to newcomers and to people who want to be a part of what the city has to offer.
"Invicta", as it is called for the unwavering quality of its people and the city itself, continues to be a place where local traditions are treasured and where local people are still a part of the fabric of the city and want to share that with everyone that is curious about what makes Porto so special to them! Expats consider Portugal the 5th best country to live and work in 2021, besides being the 4th safest country in the world and second in the European Union.
Even though Porto is most famous for its quirky downtown streets and eateries, vibrant nightlife and culture, and as being the premier destination if you want to sample some of the best Port Wine, it is also a premier destination for outdoor enthusiasts and people who want to explore outside the city center, especially if your passion is the ocean. With a long tradition of water sports including Surfing, Windsurfing, Kitesurfing, as well as Sailing, in and around the city there is no shortage of amazing beaches to explore and to practice your favorite sport.
With +500 startups based in the city, including 2 of Portugal's Startups with Unicorn status having original ties to the city, Farfetch and Sword Health, plus two others, Feedzai and Talkdesk, with local branches in the city, Porto is quickly becoming a key player in the Portuguese tech scene.
More than a bootcamp.
Join a global tech network for life.
By choosing Le Wagon, you are joining a supportive community of alumni, teachers, tech recruiters. Benefit from life-long access to the course material, and to our network job offers.
1,500
tech experts and professors