Overview
Improve your data analytics skills
At the end of this skill course, you will:
Master Google Sheets and conduct comprehensive analysis
Become autonomous in SQL
Build visualizations with Looker Studio
This course is for you if...
You work with data and you want to be autonomous
You know how to make graphs, but scaling and automation are a challenge
You use SQL, Looker Studio, or Google Sheets but not to their fullest potential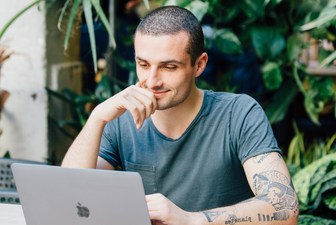 Secure your spot in our upcoming session
curriculum
What you'll learn in this data analytics essentials course
In just 40h, you'll master the fundamentals of data analytics, gaining the autonomy to conduct thorough analyses with confidence.
Automate dashboards with Google Sheets
Data analysis uses a lot of tools for different functions (Data Warehouse, Data Lake, ELT…). Understand their uses and discover the modern analytical architectures used by the most dynamic tech companies.
In practice:
Understand why tools like Snowflake, BigQuery or Looker are important
Set up Shapr's automated management dashboards on Google Sheets
Tools you will learn:
Google Sheets

ELT

Data Warehouse
Become autonomous in SQL
Unlock the potential of SQL, the essential language for data analysis. Query any relational database with ease and reduce your dependency on technical teams.
Create Shapr's Product Tracking Board.
Analyze the impact of Marketing investments on Shapr's business.
Tools you will learn:
SQL
BigQuery
Build visualizations with Looker Studio
In Data Analysis, form matters as much as substance. Learn how to make charts and automated dashboards that hit the mark with Looker Studio.
Create an automated monitoring dashboard for a B2B funnel with data from a prospecting tool (Lemlist) and a CRM (Hubspot).
Create an automated follow-up dashboard for Shapr's COMEX with data from a Data Warehouse (BigQuery) via SQL.
Tools you will learn:
Looker Studio
Conduct concrete data analysis
You have the data... so what's the next step? Acquire the analytical skills to make your data articulate.
What you will do in practice:
Perform hands-on analyses to your own data
Or apply your learning to data from our partners
Want to learn more about our data analytics essentials course?
Understand the goal of this skill course
Get our syllabus week by week
Understand our methodology
Download our data analytics essentials syllabus
our method
Boost your skills learning from data software experts
With skilled and helpful teachers, you'll rapidly learn hands-on skills and build a strong foundation to further advance your career.
Apply your skills to real-world data

Learn in an immersive, hands-on environment

Gain lifetime access to Le Wagon's learning platform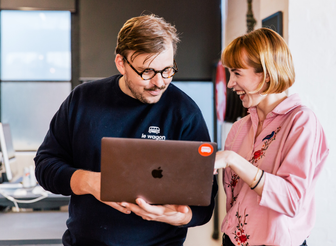 4.98/5
2,927 student reviews
4.9/5
1,279 student reviews
4.98/5
2,698 student reviews
Authors & Teachers


Book a free call with our advisors
Discuss your career
Decide which course is the best for you
Understanding your financing options
Get introduced to our methodology
FAQ
Your questions answered
Apart from a good internet connection, no! There are some tools to download, like Slack, but other tools (e-learning platforms and software) are accessible from your Internet browser.
Don't worry about it! Students with a project are invited to pitch their idea during the bootcamp while people without one are welcome to team up with them.
The satisfaction rate is calculated by the NPS: Net Promoter Score. For the data analytics essentials course, the NPS is 9.5/10 for sessions held in 2022.
You need to have some professional work experience in a technical environment to join our course. We also expect that our students be motivated, curious and social. If this sounds like you, then we'll be more than happy to have you on board!
Some cities offer specific funding options with local financial partners, like deferred tuition plans, student loans, with interesting conditions or Income Share Agreements (ISA).
Learn more about our financing options
.