Discover
Everything you need to know about Le Wagon Berlin
Dive deeper into our campus life in Berlin. Learn about our bootcamps and discover our alumni and campus' daily life!
What it's like to do the Bootcamp in Berlin

Le Wagon Berlin Campus Introduction

Le Wagon Berlin Career Support

Web Development Demo Day Batch 870

Data Science Demo Day Batch 871

Meet our Berlin City Manager
Our courses
Join our immersive bootcamps in Berlin
You will learn the most in-demand skills in weeks and land your dream job in tech!
Live classes
2 or 6 months
On site or Online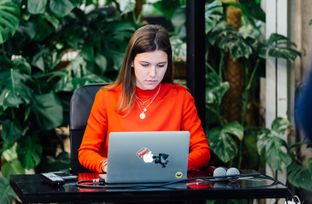 Web Development
Become a Software Developer and build web applications from database to user interface.
Learn Web Development
Events
Start your tech journey by attending a free workshop in Berlin
In addition to our courses, we host free evening workshops and entrepreneurial talks at our Berlin campus. Come down and meet us!
Do you need help with financing?
Understand your eligibility and learn how to finance your bootcamp.
Installment plan - Spread out your tuition payments.
Public funding - Get your bootcamp financed by government funding and subsidies.
Loans - Apply for a loan with one of our partners.
Income Share Agreement (ISA) - Study now and repay only once you land a job.


Alumni
Get hired at top tech companies
Be ready to learn job-ready skills in a matter of weeks with our career change programs.
3 months
on average to find a job
See what our students do after their bootcamp in Berlin
Cyril Aubry

Data Analyst

N26

Sofia Giordano

Data Analyst

Klarna

Anna-Lena Mölling

Junior Software Engineer

Marley Spoon

Yuno Myung

Product Manager

wefox

Florian Langer

Senior Growth Manager

Carl

Sana Shah

Technical Project Manager

AllCloud

Otmar Jenner

IT Project Manager

Rosho.World

Christopher Scott

Civil Infrastructure Engineer

Ramboll

Charlotte de Belay

Data Analyst

Nestlé

Isabelle Ferrier

Web Developer

amlconsult GmbH

Kevin Lee

Data Analyst and Engineer

A2MAC1

Phillip Zastrow

Data Analyst

Smart Pricer
Campus life
Take a look at our campus in Berlin
Why you should study in Berlin
Even though Berlin is the largest city in Germany, there is always a park close by where you can sit and relax. Especially during the summer time the many lakes and rivers in and around the city are great places to cool down and refresh.
Berlin had around 2500 active tech startups by the end of 2021, with a maximum variety of different sectors. The majority were in e-commerce, AdTech, Fintech, EduTech, and Marketing. Think of Zalando, Babbel and Soundcloud. And the best? They're all graving for tech talent!
Berlin currently counts 193 nationalities among their citizens, being only one set of data representing the openness and diversity in the city. Due to that, the Tech Sector is mainly English-speaking, making your arrival to a new life a bit less complicated.
Berlin guarantees you no time for boredom during your Bootcamp breaks. Explore more than 150 museums. Discover places that marked the center of historic happenings of the 20th century. Or flow with unlimited energy in one of more than 350 clubs across the city.
While still being cheaper than most European capitals, Berlin has a high salary range for developer jobs due to the low amount of tech talent on the market. This gives you the chance to grow your career while saving up or settling entirely in one of Europe's most developed social systems.
More than a bootcamp.
Join a global tech network for life.
By choosing Le Wagon, you are joining a supportive community of alumni, teachers, tech recruiters. Benefit from life-long access to the course material, and to our network job offers.
1,500
tech experts and professors