Flexible payment plans with Student Loans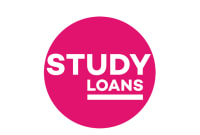 Le Wagon has partnered with Study Loans to offer you the ability to pay for your education so that you can progress in your personal development. If you are eligible, these are our payment plans:
You can borrow up to $10,000 with Study Loans. Loan plans last for 6-48 months and the interest is ~1000$ per year. So if you have a one-year loan, the total will be approximately 11,000$.
You can also opt-in for a 4-month post-Bootcamp payment plan. With this option, you pay a course deposit, and the rest is paid back in 4 equal monthly instalment post Bootcamp. This option comes with an extra fee of 425$.
The loan process is simple, easy, and affordable. Read more about Study Loans on how to cover tuition covered by Study Loans. Also, get in contact with us at australia@lewagon.org for any information that is not covered here:
https://studyloans.com.au/le-wagon-information-page/