Upcoming sessions
Join our next bootcamp in Nice
Course info
Master the fundamental skills of a Data Scientist
in just a few weeks
Data Analytics Toolkits
Master the fundamental tools of programmatic data-analysts: Python as a backbone, SQL for queries and Jupyter Notebooks for visualization.
Python
SQL
Jupyter
Matplotlib
Decision Science
Leverage statistics to build advanced analyses and take well-informed business decisions: statistical inferences, hypothesis testing, multivariate regression and confidence intervals.
Machine Learning & Deep Learning
Master Machine Learning and Deep Learning workflows (data preparation, model selection, evaluation, and fine-tuning) and understand mathematical concepts and numerical implementations behind models.
Scikit-Learn
Tensorflow
Google Compute
ML Engineering & Team Projects
Package your models into replicable Python code that can be trained on big data in the cloud, using virtual machines and online databases. Monitor & retrain models when needed, and expose them to the world through APIs.
Git
Docker
MLflow
FastAPI
What our Data Science bootcamp looks like
Check out our curriculum week after week.
Prepwork: get ready to start the bootcamp!
Once you've been accepted, you'll receive about 40 hours of online learning resources, carefully curated by Le Wagon to be intuitive and interactive. This prepwork will ensure you have the necessary foundations in Python and maths before the bootcamp starts.


Setup your learning environment (notes, text editor, ...)
Terminal, Git and OS basic commands
Python foundations
Maths foundations (in a fun & intuitive way!)
What you will do in practice
40 hours of online tutorials
Curated resources from Le Wagon to gain solid foundations
Data Analysis
Learn Python for data science: extract data from relational databases, manipulate big data matrix and build visualizations. Understand key maths concepts for data analysis like statistics & linear algebra.


Source data from files, web-scraping, or APIs
Manipulate data with Python, Pandas & Numpy
Query / store data with SQL & Google Big Query
Visualization with Jupyter Notebook, Matplotlib, Seaborn & Plotly
What you will build in practice
A database built by scraping data from online bookstores
Advanced analysis of football performances in SQL
Visual dashboard connected to stock-market APIs
Decision Science
Put yourself in the shoes of a data consultant, and learn how to survive the data preparation phase of a vast dataset. Extract insights by interpreting statistical results based on multivariate regression models, hypothesis testing, and confidence intervals.


Statsmodels for multivariate linear/logistic regressions
Packaging and object-oriented programming in Python
Notebook-based presentations with interactive graphs
What you will build in practice
40h-long data consulting challenge based on real data from a marketplace
Individual presentations of your key findings to your client
Machine Learning
Implement the Machine Learning workflow with Scikit-Learn (data preparation, feature engineering, model selection, evaluation, and fine-tuning) and understand maths intuitions and numerical implementations of ML models.


Scikit-learn and XGBoost libraries
Supervised learning (linear, KNN, SVM, Trees, Ensembles)
Unsupervised learning (PCA, K-means, t-SNE, DBSCAN)
Structured data (tabular, time-series with SARIMAX...)
Unstructured data (images, text with Naive-Bayes, Tf-idf, LDA...)
What you will build in practice
Machine Learning models perfectly fine-tuned to your tasks
Pipelines combining data processing and model predictions
Image compression model by color clustering
Spam detection algorithms
Prediction model for house prices
Deep Learning
Unveil the magic behind Deep Learning! Understand the architecture of neural networks (neurons, layers, stacks) and their parameters (activations, losses, optimisers). Build your own neural networks (dense, recurrent, or convolutional), to work on images, sequences and texts. Learn how to re-use and transfer learning from pre-trained "big-models" from latest open-source research! Get your hands dirty with auto-encoders, batch data processing pipelines, and GPU training.


Scikit-learn and XGBoost libraries
Supervised learning (linear, KNN, SVM, Trees, Ensembles)
Unsupervised learning (PCA, K-means, t-SNE, DBSCAN)
Structured data (tabular, time-series with SARIMAX...)
Unstructured data (images, text with Naive-Bayes, Tf-idf, LDA...)
What you will build in practice
Dense neural network for fraud transaction detection
Transfer learning for image classification
Auto-encoders for image compression and denoising
Recurrent networks for weather forecasting
World embedding for sentiment analysis or text auto-completion
Machine Learning Engineering (MLOps)
Turn your best handcrafted models into a replicable python package that can be trained on big data in the cloud, using virtual machines and online databases. Monitor your model performance as new data comes in, retrain it when needed, and expose its predictions to the world via APIs or websites.


VS code & command line
Google Cloud, Virtual Machines, SSH for the trainer
MLflow & Prefect for DAG orchestration
Docker & Fast API for the backend
Streamlit for the frontend
What you will build in practice
ML model for predicting taxi fares, trained on big data on the cloud with GPUs
Visual web dashboard showing live predictions (on charts, maps, etc.)
Trained models in production capable of self-healing
Project weeks
Projects Phase is the ultimate experience of the course. Collaborate efficiently in teams of 3-4 people on a real data science project that you will either join or pitch to your class. Use either open-data repositories (government initiatives, Kaggle, Paper with Code, etc...) or bring your own private dataset. With full-time mentoring from expert teachers, let your wildest dream come true!
What you will build in practice
Make an app with a live demo of model predictions
Create an in-depth analysis of a business dataset
Replicate latest AI research papers with Big Models!
Career Week: start your career in data science!
Meet data science experts working in startups or large companies, prepare your CV and do mock interviews to prepare your job search. Go deeper into essential data topics.


Preparation for your job search
Connection to our 15,000 alumni and 985+ hiring partners
What you will do in practice
1:1 coaching
Review of your CV and cover letter
Preparation for technical interviews
Need more details about our Data Science bootcamp?
Understand the goal of the bootcamp
Get our syllabus week by week
Understand our methodology

Download our Data Science syllabus
An immersive program that accelerates
your tech skills in weeks
Get certified with the RNCP 6 AI developer title, level Bac +¾
After the program, you'll be awarded the title of Artificial Intelligence Developer by Le Wagon (RNCP certified - level 6 EUR), a Bac +3/4 equivalent.


After all your hard work, you'll get a diploma in data science that completes your curriculum and makes your resume even more attractive!
Career services
Land your dream job with our career team
Benefit from personalized coaching, attend job fairs, get prepared for interviews, connect with recruiters.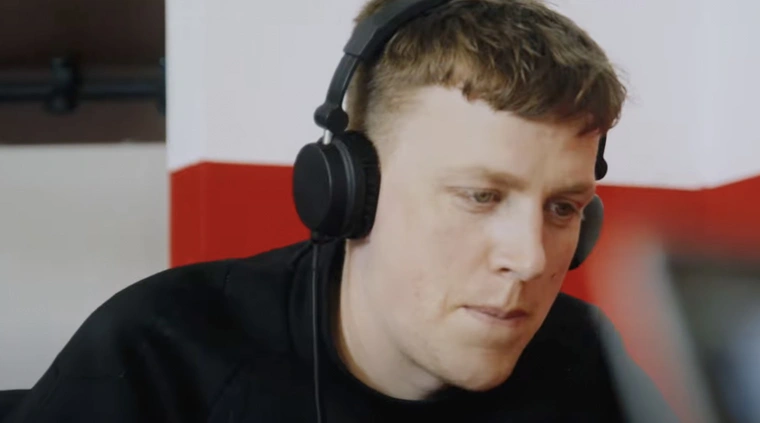 See what our Data Science
graduates do now
Employer Testimonials
"We have recruited some amazing Le Wagon alumni in various tech roles: data, product, ops and engineering. It's a great bootcamp for preparing well-rounded top tech talent."

Jean-Charles Samuelian-Werve

Co-founder & CEO

Alan

"Most of our developers and product managers come from Le Wagon! Le Wagon has become a key strategic partner helping Skello to hire great tech talent."

Quitterie Mathelin-Moreaux

CEO

Skello

"What I particularly like about the data profiles that come out of the Wagon is that they have a fairly full-stack technical foundation that allows them to learn very quickly. They are also often retrained and come with previous experience that allows them to work well with all the company's business lines, especially non-technical ones such as marketing or finance."

Guillemette Maillère

Getaround

"What we like about the profiles that come out of the Wagon is that they are able to be sure of many different subjects. We have strong recruitment challenges and the Wagon events are the perfect opportunity to discover very interesting profiles."

"What we like about Le Wagon community is that the profiles are really full-stack and able to project themselves quickly on the operational side. The opinion of the community is really positive about the people who come out of Le Wagon, which is also a good point."

Quentin Lallemand

Libeo (Ex-Swile)
Financing
Do you need help with financing?
Understand your eligibility and learn how to finance your bootcamp.
Public funding - Get your bootcamp financed by government funding and subsidies.
Loans - Apply for a loan with one of our partners.
Scholarships - Benefit from social impact programs and discounts for underrepresented communities.






Admission
How to apply to our Data Science bootcamp
Our Data Science course is very complete and intense. But don't worry, if you don't have the suggested requirements we will help you get there!
Programming: you'll need to be comfortable with data types & variables, conditions, loops, functions and data structures.
Mathematics: you'll need a High School level of Maths, meaning you will be comfortable with functions, derivatives, and systems of linear equations.
2
Book an interview with our enrolment advisor
When you apply, we'll get back to you to schedule a 30 minute video interview. We'll talk about your professional project and your motivation.
3
Pass our technical quiz
You will receive a Programming & Mathematics Quiz to help you and the Admissions team better understand your current level.
4
Payment options & prepwork
The last step will consist of finding the most suitable financing option for you. Then, you'll jump into the prepwork which consists of a 40h training.
Have questions?
Choose the right course for you
Explore your financing options
Preview our learning platform

Book a free call with our advisor
Events
Start your tech journey by attending a free workshop in Nice
In addition to our courses, we host free evening workshops and entrepreneurial talks at our Nice campus. Come down and meet us!
Le Wagon Demo Day - 2022 / Autumn Batchs #1056 #1057
21 Avenue Thiers, 06000 Nice
Why you should study Data Science in Nice
Close to Sophia-Antipolis, Europe's leading technopole. Most of the companies settled in the Alpes-maritimes region, encourages the creation and the development of innovative start-ups with an activity principally based on AI closely related to the latest advances of finest French research. With more than 2500 companies, Sophia Antipolis has become a true global reference in innovation, research and development.
More than a bootcamp.
Join a global tech network for life.
By choosing Le Wagon, you are joining a supportive community of alumni, teachers, tech recruiters. Benefit from life-long access to the course material, and to our network job offers.
1,500
tech experts and professors