Upcoming sessions
Join our next bootcamp in Bali
Course info
Master the fundamental skills of a data analyst
in just a few weeks
Understand data sourcing
Discover business KPIs and learn how to collect data from various sources to run common analyses (churn, funnel, CAC, AB test, time to convert, etc..)
Google Sheets
Payment
CRM
Master data extraction and transformation
Learn to extract data using APIs, automation tools or product tracking. Transform and load data on a warehouse building the right data layers and using advanced SQL.
SQL
Google Analytics
Fivetran
Learn BI and data visualization
Communicate your results clearly using the right visualisations and building automated dashboards with the most used BI tools.
Power BI
Google Data Studio
Learn Python for Data Analytics
Run analysis on big data sets using Python and Jupyter notebook. Learn the foundations of Machine Learning with Python to collaborate with data scientists or ML engineers.
Python
Machine Learning
What our Data Analytics bootcamp looks like
Check out our curriculum week after week.
Prepwork: get ready to start the bootcamp
Our Data Analytics course is intense. To be prepared and make the most out of the bootcamp, you must complete a 40 hours preparation work to gives you basic tech foundations and culture.


Understanding the concept of KPIs and discovering the basics of data analysis
Introduction to Google Sheets
Introduction to SQL
Introduction to Python
What you will do in practice
40 hours of online tutorials
Understanding data and manipulating it with Google Sheets
What data is available? Where are they found? What KPIs do we want to follow? In this module, you will conduct in-depth analysis on business data and build automated dashboards with Google Sheets.


Product analysis - Retention, lifetime value, cohort analyses, etc.
Sales analysis - Funnel, average basket, time to convert, etc.
Marketing analysis - AARRR framework, conversion rate, etc.
Finance analysis - Margin, results, etc.
What you will ll do in practice
Learn how to identify the data sources to use
Build a sales funnel for a sales team
Analyze campaign performance for a marketing team
Analyze customer retention for a product team
Extraction: How to recover and clean data automatically
You're not going to spend all day updating your charts! Master ELT tools (Extract, Load, Transform), APIs or No-code / Low-code tools to extract data from different sources and centralize it. Also learn how to track the data of your web app by creating a tagging plan.
Understand the principle of APIs with the Airbyte tool
Learn the best automation tools: Zapier & n8n
Use the world leader in ELTs: Fivetran
Analyse website trafic with Google Tag Manager & Google Analytics 4
What you will do in practice
Use APIs and implement webhooks
Build an automated lead acquisition workflow for a growth team
Track a new website event for a Marketing team
Duplicate CRM data in the Data warehouse for a Data team
SQL: Master the Language of Data Analysts and Build Actionable Data Warehouses
Learn all the techniques to centralize and transform your data in a data warehouse. Create effective dashboards and conduct in-depth analysis for business teams.
Get started with Bigquery, Google's Data Warehouse
Master SQL queries for analytics
Segment your data into "Data Layers" with the DBT tool
Study the different data architectures of tech companies
What you will do in practice
Query the database to respond to business requests
Clean data from business rules
Build data models for marketing, sales and product teams
Perform analytical queries and optimize your queries
Data Visualization and Business Intelligence
Learn how to build the clearest, most interactive charts and dashboards possible for your teams.
Uncover insights from your data by adopting the right analysis methodology.


Adopt the best visualization techniques
Master the leading tools on the market
Conduct relevant analysis and interpret the results
Check the significance of your recommendations with statistics
What you will do in practice
Choose the most suitable graphic, add context and order the information
Create marketing, sales and product dashboards on Google Data Studio and PowerBI
Recommend actions based on your data analytics
Interpret AB testing results to develop the product
Python for Data Analysis and Prediction
Learn how to manipulate large volumes of data and how to represent them. Master the basics of Machine Learning to predict results and perform complex analysis. Collaborate better with data science and engineering teams.


Discover the Jupyter Notebook format
Collaborate and manage your environments on Jupyterhub
Learn to predict the future with the Python sklearn and prophet libraries
Create clusters from your data
Automate the execution of your scripts with Airflow
What you will do in practice
Create your environments and practice versioning with git
Predict which users are most at risk of leaving
Identify the most discriminating variables among your data
Predict future revenue and group your customers by category
Final project: become a Data Analyst for one of our partners!
Perform an A-Z data analysis project with real data from our partners. Learn how to properly pose the problem, identify, extract, centralize and process your data. Conduct your analyzes and create automated dashboards that will bring value.
Examples of projects
Food delivery market analysis. Define the go to market strategy for Fox Intelligence by Nielsen.
Define the key factors for success in the Highway Code with Ornikar's data.
Optimize student placement rate through data analysis with JobTeaser's data.
... And many others!
Career Week: start your career in tech!
Meet tech experts working in startups and companies, prepare your CV and do mock interviews to prepare your job search.


Preparation for your job search
Connection to our 15,000 alumni and 985+ hiring partners
What you will do in practice
1:1 coaching
Review of CV and cover letter
Technical interviews preparation
Need more details about our Data Analytics bootcamp?
Understand the goal of the bootcamp
Get our syllabus week by week
Understand our methodology

Download our Data Analytics syllabus
An immersive program that accelerates
your tech skills in weeks
Career services
Land your dream job with our career team
Benefit from personalized coaching, attend job fairs, get prepared for interviews, connect with recruiters.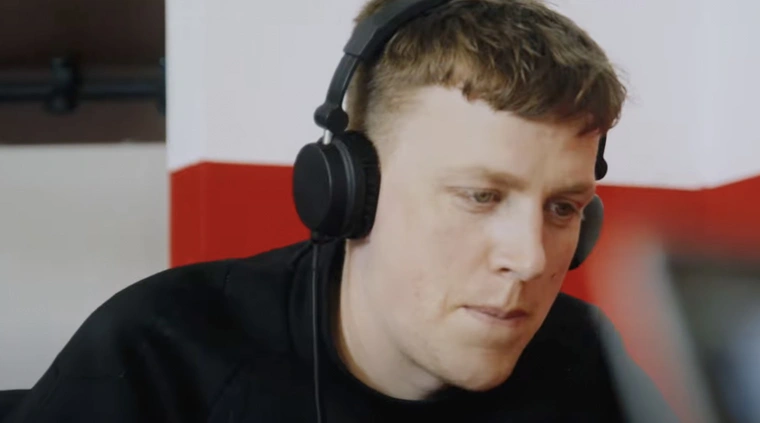 See what our Data Analytics
graduates do now
Employer Testimonials
"To see the ideas the students had come up was very inspirational, not to mention impressive - considering they were not coders of any sort before joining the course from Le Wagon. By having students from all around the world gives a unique network and connections, as well as brings multiple points of view to the table. This, combined with the well tested and developed curriculum, is Le Wagons magical recipe to get this level of quality work."

Jørgen Enger Fjellin

Managing Director

Baezeni
Financing
Do you need help with financing?
Understand your eligibility and learn how to finance your bootcamp.
Installment plan - Spread out your tuition payments.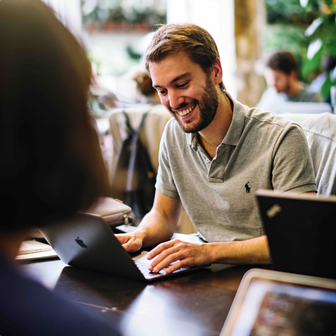 Admission
How to apply to our Data Analytics bootcamp
Our admission process is beginner-friendly and will give you a taste of our course. Start now!
1
No technical prerequisites
The Data Analytics course is beginner-friendly, with no prerequisites required. What counts for us is that you're motivated to start your new Tech journey.
2
Book an interview with our enrolment advisor
When you apply, we'll get back to you to schedule a 30 minute video interview. We'll talk about your professional project and your motivation.
You will take a quiz to assess your logic, curiosity and learning capacity in Le Wagon courses.
4
Payment options & prepwork
The last step will consist of finding the most suitable financing option for you. Then, you'll jump into the prepwork which consists of 40h training.
Have questions?
Choose the right course for you
Explore your financing options
Preview our learning platform

Book a free call with our advisor
Events
Start your tech journey by attending a free workshop in Bali
In addition to our courses, we host free evening workshops and entrepreneurial talks at our Bali campus. Come down and meet us!
Why you should study Data Analytics in Bali
Take your time when you're not coding to enjoy beautiful Bali. Surf during break times where the beach is just a minute away, or go mount climbing on the weekends! Swim in waterfalls, go to neighboring islands, and party your heart out - all super affordable to!
Located in the center of Canggu, Le Wagon Bali is perfectly situated to immerse you in a digital culture like you've never seen! Learn from the vibrant entrepreneurship community, meet with other digital nomads, and network in the most relaxed setting possible. Go to a co-working, sit in a cafe, or simply hang out at the beach! All a minute's away from our campus.
Distinct to Le Wagon Bali, our students come from all over the world and allow you to experience different cultures and mindsets while working together in the bootcamp! Join our international community, expanding your career horizons
More than a bootcamp.
Join a global tech network for life.
By choosing Le Wagon, you are joining a supportive community of alumni, teachers, tech recruiters. Benefit from life-long access to the course material, and to our network job offers.
1,500
tech experts and professors