Discover
Everything you need to know about Le Wagon Shanghai
Dive deeper into our campus life in Shanghai. Learn about our bootcamps and discover our alumni and campus' daily life!
How much salary can a programmer earn in China?

Women in Tech | Making history in Le Wagon Shanghai! 我们正在创造沃耕历史!

Le Wagon Coding Bootcamp Demo Day | Web Development Batch # 666 | Shanghai
Our courses
Join our immersive bootcamps in Shanghai
You will learn the most in-demand skills in weeks and land your dream job in tech!
Live classes
2 or 6 months
On site or Online
Events
Start your tech journey by attending a free workshop in Shanghai
In addition to our courses, we host free evening workshops and entrepreneurial talks at our Shanghai campus. Come down and meet us!
Shanghai does not have any future events at the moment.
Why not check out one of our FREE live webinars in web development, data analytics, or UX design.
Discover our workshops
425 Yanping Road, Jing An District, Shanghai, China
Do you need help with financing?
Understand your eligibility and learn how to finance your bootcamp.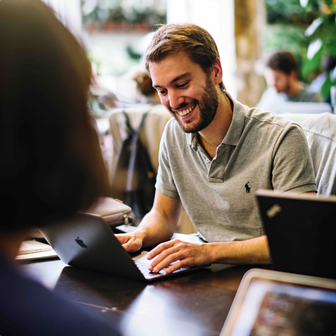 Alumni
Get hired at top tech companies
Be ready to learn job-ready skills in a matter of weeks with our career change programs.
3 months
on average to find a job
See what our students do after their bootcamp in Shanghai
Campus life
Take a look at our campus in Shanghai